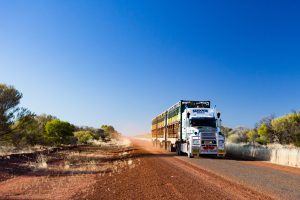 The Motor Accident Insurance Commission (MAIC) has recently provided funding to the Queensland Trucking Association (QTA) to undertake a pilot training program for heavy vehicle drivers focusing on first aid and crash scene management to mitigate the adverse consequences of road crashes.
Piloting this training model will develop first on scene skills for 150 heavy vehicle drivers who frequently travel highway, regional and remote routes in Queensland. It will focus on time sensitive first aid, power line safety, securing the scene and effective communication with Emergency Medicine stakeholders. This program will run over 18 months, with training and data collection to occur over the first 12 months. The training will involve theory and practical application of learned skills, assessed against measured standards.
Queensland is a vast state, and the difference in injury severity between regions is telling, with 21 per cent of crashes occurring in regional areas resulting in moderate-severe injuries, significantly higher than in South East Queensland, translating to higher rates of hospitalisation and more extended medical treatment periods.
As part of this trial, QTA will work with Dr Darren Wishart from Griffith University to complete the research and evaluation component of the program, providing an independent perspective. If the pilot process is successful, there is potential for QTA to utilise data from this research to promote training for first aid and crash scene management skills across the transport and logistics industry.
The project has received good support from transport operators. Training sessions recently commenced and will be conducted across the state, including Brisbane/Gold Coast, Toowoomba/Oakey, Rockhampton, Mackay, and Townsville, with other venues to be determined.
Improving access times to those injured through road trauma has significant potential flow-on benefits to claimants, including reducing recovery times and enhancing future well-being.