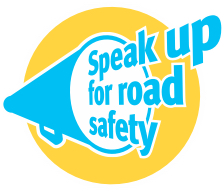 This week marks the second annual Queensland Road Safety Week, an opportunity for all Queenslanders to speak up for road safety.
As a State Government initiative developed in partnership by the Department of Transport and Main Roads and the Queensland Police Service, Road Safety Week aims to raise community awareness around key road safety issues.
It also encourages the community to challenge the status quo and stop accepting death and serious injury as just part and parcel of using Queensland's roads.
With the theme for the week focusing on 'speaking up for road safety', Queensland communities are encouraged to support the week by hosting a local event or sharing road safety information amongst families, friends and colleagues.
Each day this week has a unique focus to highlight a particular road safety issue:
Monday 22 August – Distraction
Tuesday 23 August – Speeding
Wednesday 24 August – Fatigue, seatbelts and child restraints
Thursday 25 August – Share the road
Friday 26 August – Drink and drug driving
MAIC is a proud supporter of the week and will be speaking up for road safety by hosting an afternoon tea to share information on its activities to support road safety. They will also show their support by sharing a selfie at Join the Drive to Save Lives hashtag #SpeakUpSelfie.
Queensland Road Safety week runs from 22 to 28 August 2016 so speak up, be heard and join the drive to save lives.