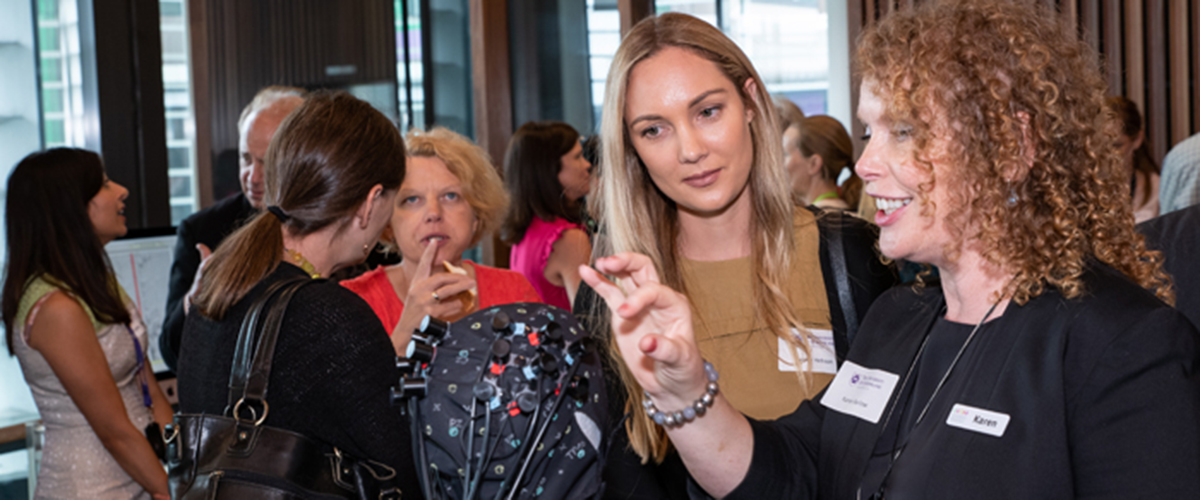 KidStim Lab opened its doors last Thursday 8 November to improve health outcomes for children with a brain injury. We were honoured to attend the lab's launch and see its pioneering technology first-hand.
As the first of its kind in Australia, KidStim Lab uses non-invasive brain stimulation to treat children with a brain injury in Queensland. Its program of research includes exploring new treatments using Transcranial Magnetic Stimulation and Transcranial direct current stimulation.
KidStim Lab is directed by Associate Professor Karen Barlow and brings together expertise from the University of Queensland, Hotchkiss Brain Institute, Griffith University, the Queensland Paediatric Rehabilitation Service and Children's Health Queensland.
Pictured above is Dr Karen Barlow with our Principal Research Officer, Renee Hebson. Our Insurance Commissioner, Neil Singleton, was also humbled to speak at the event (pictured below).
We're proud to fund this initiative to improve the lives of children with a brain injury in Queensland.
Learn more about KidStim Lab or our grants, sponsorships and research initiatives.