The Queensland Government has released its 10-year road safety strategy, outlining their approach to saving lives on Queensland roads. The strategy continues to work towards the Queensland Government's vision is for zero road deaths and serious injuries by 2050.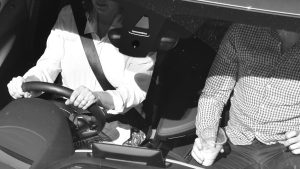 This year, tragically 81 lives have already been lost on Queensland roads. Part of the strategy's action plan will deliver new penalties for speeding, running a red light and seatbelt offences starting 1 July 2022. These types of offenses are major contributors to a high level of road trauma.
The new penalty for running a red light will be $575 and the loss of three demerit points. Seatbelt offenses will increase to $1078, as well as an increased demerit point penalty from three to four. The new seatbelt detection cameras have been live for four months and have recorded almost 14,000 seatbelt offenses.
All fines collected from the offenses will be re-invested into road safety. This year, the Department of Transport and Main Roads has invested over $1.7 billion in road safety initiatives across Queensland to prioritise road safety upgrades, improve driver education, make school zones safer and develop policies to reduce road crashes and trauma.

The strategy will be delivered in three phases across 10 years, with each phase supported by an action plan. The first phase is the Queensland Road Safety Action Plan 2022-24, which is focussed on initiating change, with 20 actions listed to improve road safety outcomes and set the foundations for future initiatives.
The new strategy and action plans can be found at: Road safety strategy and action plans (Department of Transport and Main Roads) (tmr.qld.gov.au)