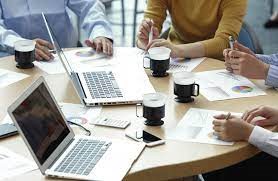 Recently, we have facilitated a series of collaborative workshops with CTP insurers and personal injury lawyers to identify opportunities for further improvement in the Queensland CTP insurance scheme to provide a better experience for people injured in motor vehicle crashes.
One of the early outcomes of the meetings is that lawyers are encouraged to use standard subject lines for rehabilitation requests, particularly, 'Claim Number | Claimant's Name | Rehabilitation Request'. Standardised email subject lines ensure that regardless of which insurer the request is being sent to, it fulfils the requirements for it to be easily identified and directed to the appropriate person to respond as soon as possible.
The new email standard is one of many ideas being progressed as a result of collaborative workshops held between MAIC, CTP insurers and personal injury lawyers. We look forward to embracing these opportunities to improve the experience of our valued stakeholders.
The outcomes of the sessions will be shared with broader stakeholders in the future.