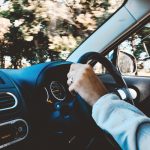 Background
Compulsory third party (CTP) insurance premiums for personalised transport operators changed on 1 October 2021 to reflect changing market dynamics.
This applied to class 3 cars or station wagons, class 4 hire cars (including booked hire rental vehicles) and class 26 booked hire vehicles.
Since then, MAIC has closely monitored the effect of these changes as part of its ongoing supervision of the CTP insurance scheme.
Recent improvements to the claim experience of class 3, 4 and 26 will be reflected in premiums being reduced for the upcoming quarter.
CTP premiums for these classes will drop by approximately $43 for a twelve-month registration in January to March 2022, compared to the cost of a twelve-month registration between October and December 2021.
One of the four CTP insurers in Queensland's market has filed a lower premium for class 4 hire vehicles for the upcoming January to March 2022 quarter.
Drivers are encouraged to compare insurers to select the CTP insurer that's right for them.
MAIC will continue to monitor and respond promptly to ensure that our CTP insurance scheme continues to meet the needs of Queenslanders.
What it means for you
View your premiums for the upcoming quarter through either the:
CTP information notice enclosed in your rego renewal.
More information
To learn more: