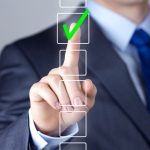 Our first Claims Management Standard for insurers is now available and is effective from Monday 1 February 2021.
Our Claims Management Standards aim to provide a minimum benchmark for how insurers should manage Compulsory Third Party (CTP) insurance claims to ensure transparency, fairness and consistency.
Claims Management Standard 510: Surveillance (PDF, 97KB) outlines important considerations for CTP insurers conducting surveillance including: in what circumstances surveillance is appropriate, how it should be conducted and the requirements for handling surveillance materials.
The Claims Management Standards and Explanatory Notes (standards) apply to claims made under the Motor Accident Insurance Act 1994 (Qld) (MAI Act) and the Motor Accident Insurance Regulation 2018 (Qld) (MAI Regulation) and should be read with the legislation.
The standards apply to the management of claims from the date of publication and as updated from time to time, whether the claim was made before or after that date. However, they do not apply retrospectively to past claims and past claims decisions.
View our standards and explanatory notes.
As the regulator of CTP insurance in Queensland, we work closely with insurers to consult with them on our standards.
General Manager David Vincent explains, "We aim to provide clear guidance for insurers so that together we can facilitate a positive experience for people with CTP insurance claims."
"It's part of our ongoing collaboration with insurers and legal practitioners to handle claims fairly and consistently so people receive the support they need to recover from injury," David said.
We will monitor insurer compliance with the Claims Management Standards and reserve the right to take action in line with our CTP Insurer Enforcement Approach (PDF, 38KB) if an insurer breaches the standards.
For any enquiries about our standards, please contact us.