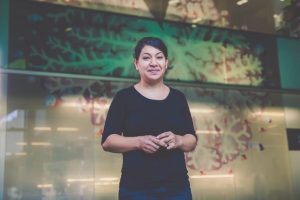 We are extremely excited to share the news that the Australian Government has recognised and awarded $1.7million in a Medical Research Future Fund (MRFF) to a MAIC funded fellow at the University of Queensland's Queensland Brain Institute (QBI), Dr. Fatima Nasrallah.
This grant will allow Dr. Nasrallah and a team of researchers to investigate the use of imaging and clinical biomarkers to predict and diagnose outcomes for patients with a moderate to severe Traumatic Brain Injury (TBI). If successful, this multicentre study could predict a patient's outcome post-injury to help with more timely and appropriate interventions to stop further effects of brain injury.
TBI is a debilitating illness that causes long-term physical, cognitive, personality, and complex neuro-behavioural effects that can impact a person's daily function. As transport accidents are one of the leading causes for TBI, the Motor Accident Insurance Commission is proud to support research in this area that can effectively predict, intervene and treat the further onslaught of resulting injuries impacting the patient and their families/carers.
The Australian Government announced the $50 million MRFF Traumatic Brain Injury Mission in the 2019-20 budget to help improve the health and social outcomes of patients with a TBI over the next decade.