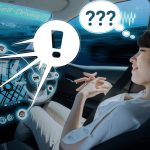 The Motor Accident Insurance Commission (MAIC) has recently extended its funding for the Centre for Accident Research and Road Safety (CARRS-Q) for another three years.
CARRS-Q is a research centre at the Queensland University of Technology (QUT) that is internationally renowned for cultivating expertise in research, education and advocacy in the field of injury prevention and road safety.
As the regulator of CTP insurance in Queensland, MAIC supports road safety and rehabilitation initiatives that reduce the incidence and severity of crashes or helps people to recover following a crash.
This latest funding extension takes the duration of our CARRS-Q collaboration to 25 years, since its establishment as a joint initiative of MAIC and QUT in 1996.
MAIC Insurance Commissioner, Neil Singleton, says the funding extension for CARRS-Q comes at an important time with fatalities and serious injuries on Queensland roads increasing after COVID-19.
"We look forward to the contribution that CARRS-Q can continue to make in providing an evidence base to reduce road trauma including the number of future claims to the Queensland CTP insurance scheme," Mr Singleton said.
Professor Andry Rakotonirainy, Director of CARRS-Q, confirmed QUT's gratitude for MAIC's continued support.
"CARRS-Q's road safety-focused research, valuable collaborations with industry, government and community and investment in cutting-edge technologies have driven significant research impacts and attracted recognition from around the world."
"Without MAIC's sustained support, this would not have been possible, and we look forward to stimulating further positive impacts over the next three years," said Professor Rakotonirainy.
The calibre of CARRS-Q's research is reflected in their recent success in securing four grants through the Commonwealth Government's highly competitive Australian Research Council (ARC) program.
Three of the projects awarded ARC funding are focused on future mobility and will build on the centre's involvement in the Department of Transport and Main Roads' Cooperative and Autonomous Vehicle initiative.
This initiative is piloting the next generation of smart transport infrastructure to help Queensland prepare for the arrival of new vehicle technologies with road safety, mobility and environmental benefits.
In addition to exploring this technology, CARRS-Q will also have a research focus on the 'Fatal Five' and 'Active Transport' options over their renewed contract term.
Learn more about the important research that MAIC supports.