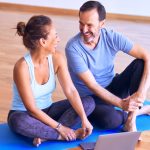 Digitisation can offer myriad benefits to individuals lodging Compulsory Third Party (CTP) insurance claims and service providers who facilitate claims. Over the past year, we have developed an online claim form and now we look forward to building on its strong foundations to increase efficiency in other parts of the claim process.
Online claim form
Our Electronic Notice of Accident Claim Form (eNOAC) is now live and we're collecting and responding to valued feedback from our users. So far, some users have reported receiving more complete submissions thanks to the new form and its behavioural nudges. Some insurers are also exploring integration between their system and the online claim form to further boost efficiency. Contact us if you would like to get involved in this integration.
The structured data collected by our online claim form will feed into other products we are developing. This includes an online medical certificate, online treatment plan and online rehabilitation and reimbursement requests. Our holistic view of the end-to-end experience of lodging claims aims to offer benefits to various stakeholders including individuals lodging claims, their legal representatives, CTP insurers, and medical and allied health professionals.
Online medical certificate
Our research has revealed that General Practitioners (GPs) use just a few key software providers for their online templates. Noting their busy operating environment and potential blockers to adoption, we plan to leverage these systems to offer GPs an online medical certificate template that they can access easily from their existing software. This will connect with the online claim form and encourage medical certificates to be supplied at an earlier stage along with the claim form. We're now attending to technical and procurement requirements and look forward to offering a solution for testing in quarter two of this year.
Online treatment plan
Our research partners have suggested various benefits that could be achieved through digitising our treatment plan. Testing suggested that the solution may help to keep stakeholders informed, replace emails with a more secure communication channel, enable more paperless activity, and save time with prepopulated fields. We're now collecting further feedback, covering risk and legal requirements, and developing a minimum viable product to test with insurers and representative physiotherapists and psychologists.
Online rehabilitation and reimbursement requests
This platform offers an online form for requesting rehabilitation or reimbursement for rehabilitation. Like the online claim form, it offers help functions that assist users to complete the form more fully. It also features branching questions which change according to previous answers and the facility to upload documents like receipts or medical referrals. This is a new form so we're keen to get your feedback on the right questions that will enable insurers to make efficient rehabilitation decisions.
Innovation is better together
Your feedback is essential for us to ensure that the solutions we're developing provide value to you and other stakeholders. Contact us to share your thoughts.