The Whiplash Injury Recovery – a Self Help Guide is designed to aid the recovery of people with a whiplash injury and to supplement care being provided by a health professional.
Emeritus Professor Gwendolen Jull and Professor Michele Sterling, NHMRC Senior Research Fellow, Associate Director of CONROD, Griffith Health Institute, Griffith University are the authors of the second edition.
The self-management advice and exercise program in the booklet are based on the results of clinical trials, research into neck disorders and the authors' extensive clinical experience in the area of whiplash-associated disorders and other neck pain syndromes.
MAIC has published this booklet for your information only and if you have any difficulties or concerns with the exercise or advice in this booklet, please consult your health professional.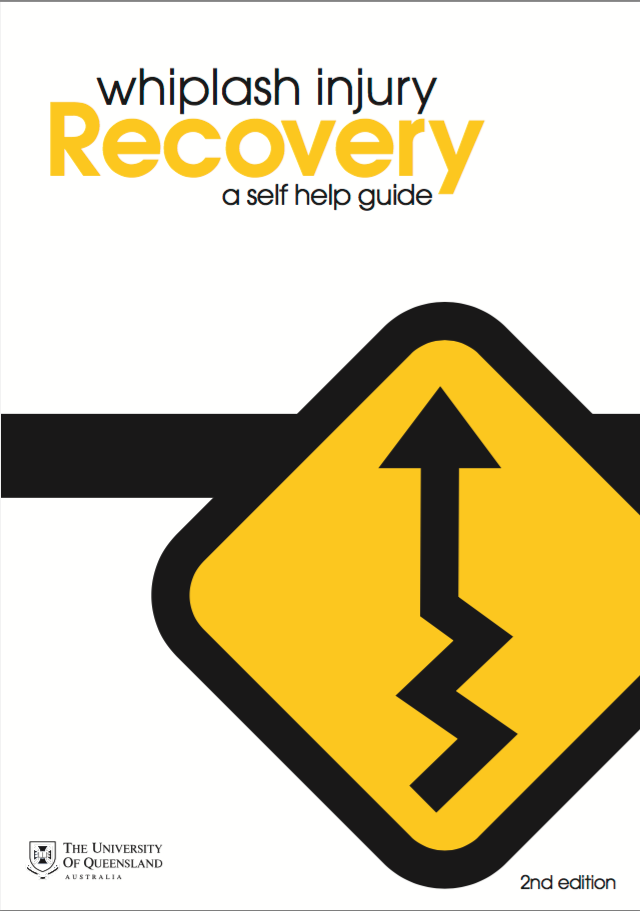 Persons or organisations outside Australia wanting to obtain a copy of the booklet should refer to the PDF version.
To order copies of the Whiplash Injury Recovery – a Self Help Guide, please complete and submit the following order form.
An asterisk (*) indicates a required field.
The information collected on this form will only be used for the purpose of processing orders and inventory maintenance of the Whiplash Injury Recovery booklet.